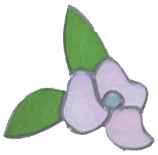 "The value of life lies not in the length of days, but in the use you make of them."






.......Montaigne
Welcome to my newly updated Journal. My name is Marilyn Wright Dayton. Since 2001, I have also been hard at work making another site, based on our family genealogy  "the wRightSide". My maiden name is Wright. That family site is updated and changed on a monthly basis. You can go to that site by clicking below:

This particular site is for fun, mostly pictures with some stories about my immediate family. Please feel free to click on the page links and have some fun, too.

The pages:

"Early Years" is obviously about my childhood and early adult years.

"Careers" is about the business experiences and challenges I've had, some kind of interesting I think.

"Steven" is about my son and his family.

"Christina" is about my daughter and her family.

"Travels" are pictures taken during some of my travels.

I hope you enjoy this site. It was great fun designing it and showing off my wonderful family!!



Best wishes,   
Marilyn
I hope you also enjoy my new blog at:

Welcome to 

       "Marilyn's Journal"



This website was last updated on 5/29/18.

Copyright 2009-2018 Marilyn Wright Dayton

Read Marilyn's Blog, with stories about Elvis, Dick Clark and much more.

Watch Marilyn's TV show, with guests talking about Healthy Living, Around the Community, and Organizations that help others.